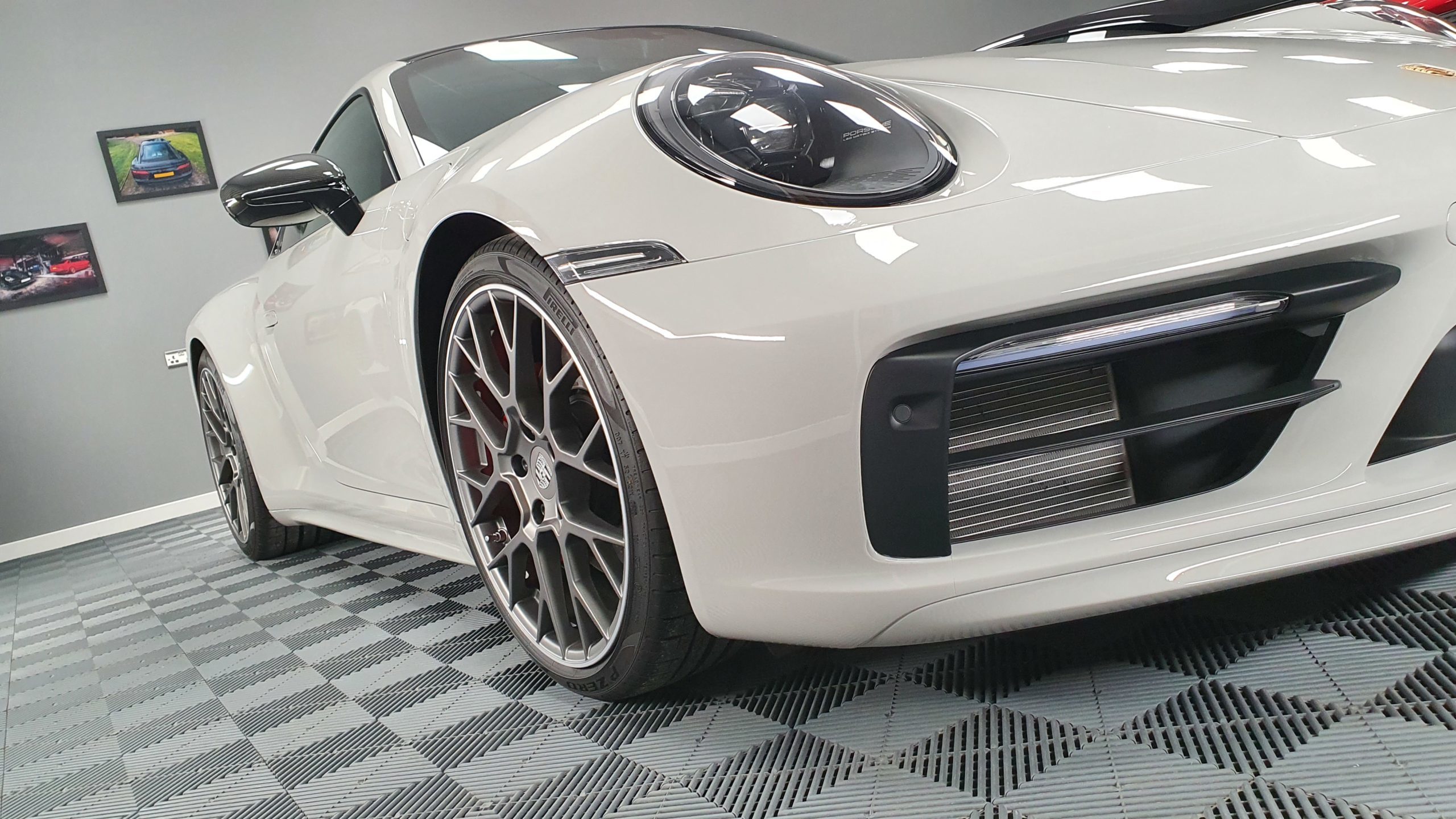 Due to the high standards that our clients dictate, we do not offer partial corrections and only offer a full paint correction as standard. This level of correction can take up to 2 days to attain and will rejuvenate the colour, depth, and gloss of the paint to beyond showroom condition, this involves up to 4 stages of correction. An in-person appraisal of every vehicle is required prior to a quote being generated.
Our Service includes:


Full decontamination wash
Removal of tar & iron oxide contamination
Water spot removal
Swirl removal (Up to 95%)
Scratch removal
Removal of bird lime etching
Intense multi stage polish

Imperfections such as water spotting from acid rain, swirling, RIDS (Random isolated deep scratches) and bird lime etching are removed by this process. For any persistant marks, delicate sanding of the effected area followed by intense polishing can be undertaken to ensure a full correction has been reached.




Any paint corrections performed by us will come as standard with a final sealant, however more permanent ceramic coatings can be applied to your vehicle. We only work with the finest coatings that are currently available on the market, namely SystemX Element 119. The array of coatings supplied by SystemX are suitable for the entire exterior and interior of your vehicle. Please contact us here or phone Norris on 07775457701.

The image below demonstrates the before (left) and after (right) of the first stage of paint correction. Following this stage, a multi stage polish is carried out to remove any holograms and enhance the gloss of the paintwork.